Welcome to FRA

Colorado West 

Branch 244.

Our branch, charted on 16 May 1997, is located at 503 1/2 Florence Road in Grand Junction, Colorado 81501 at the VFW Post 3981 Hall.  Our meeting night is the 2nd WEDNESDAY of each month.  The meeting starts at 1900 (7:00PM).  Our official mailing address is:

3010 Vin Rose Way

Grand Junction, CO  81504-5532

We invite all Former, Retired and Active members of the U.S. NAVY, U.S. MARINE CORPS OR U.S. COAST GUARD to come join our branch.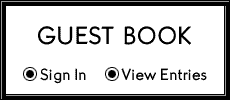 This page was last updated: December 7, 2020
Branch Officers:

President: Richard Reno USN RET.

1st Vice Pres: Dan Palmer USN Vet.

2nd Vice Pres: Charles(Bud)Johnson, USN RET.

Secretary/Treasurer: Chuck Watkins, USN RET.